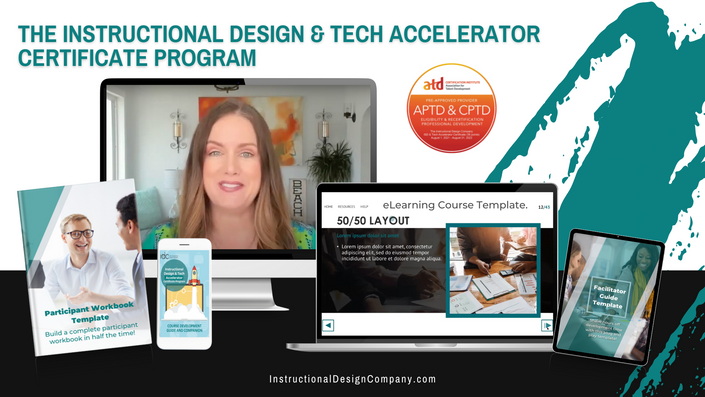 Doors Open Again in January 2022
The Instructional Design & Tech Accelerator program is one of the most comprehensive systems available to help you quickly transition into a career in instructional design & eLearning.

The Instructional Design & Tech Accelerator is a unique program that teaches you how to develop your instructional design, eLearning, video editing, and project management skills while helping you build your portfolio of assets that you will need to land interviews that will ultimately result in your new job... i.e. make the transition into instructional design and eLearning.

Earn ATD Education Credits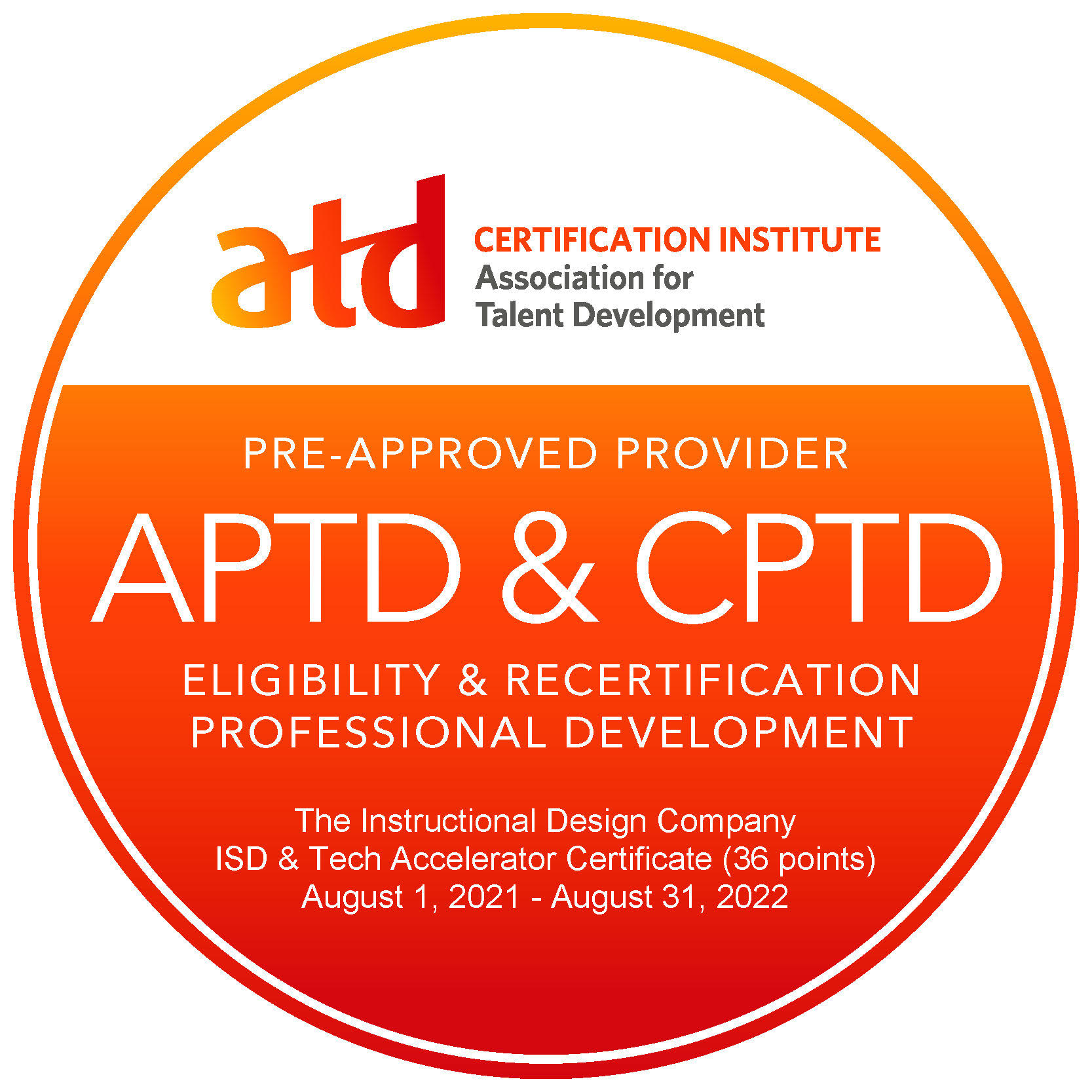 The Instructional Design & Tech Accelerator Certificate Program has been pre-approved by the ATD Certification Institute for the Continuing education credits towards professional development hours for initial eligibility and recertification of the Certified Professional in Talent and Development (CPTD) and Associate Professional in Talent Development (APTD) Credentials. This program is approved for a maximum of 36 hours.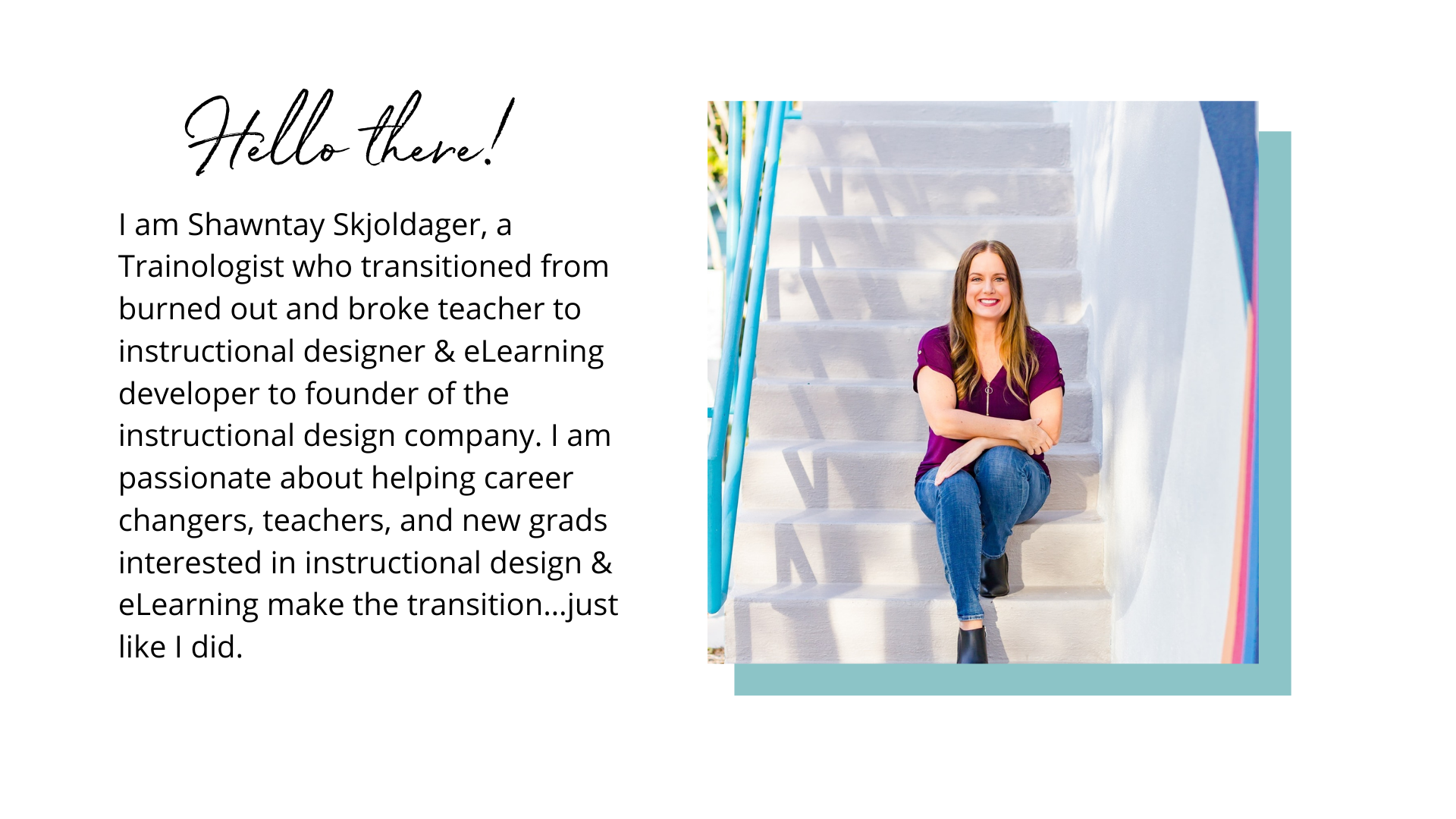 Before I Tell You All About This Life-Changing Program, Let's Talk About Who This Is Really For...


The ACCELERATOR program is for dreamers with no shortage of ambition who are tired of burnout, working in jobs without appreciation, trading dollars for hours, and ready to make a transformational change into a meaningful career that values and appreciates their contribution.
Whether you are...

a teacher or a professor who is ready to leave the classroom for another education related career.

a career changer who is ready for new opportunities.

a professional who is intrigued by adult education and developing learning solutions.

a subject matter expert who has transitioned to the training team.

already employed as an instructional designer or eLearning developer but don't feel confident in your skills or abilities.

an instructional designer or course builder in Higher Ed and you want to transition to corporate instructional design or eLearning.

confident that Instructional Design / eLearning is your passion.

You're in the right place, and I am going to tell you exactly how the Instructional Design & Tech Accelerator program will give you the knowledge, inspiration, tools, and unparalleled support on your journey to transition into instructional design and eLearning.
By the end of this program, you will have:
Project Managed the build of many portfolio assets for your portfolio!
Completed a Training Analysis / Instructional Design Document for your first course!
Outlined your course!
Written a script for your course!

Storyboarded lesson content for your eLearning course!
Developed content & assets for your live course!
Expertly recorded audio for your instructional videos and eLearning lessons!
Created & edited instructional videos!
Developed eLearning lessons using Articulate Storyline 360!
Created Facilitator Guides and Participant Workbooks to enhance instructor delivery and the participant's learning experience!
Developed strategies to measure and evaluate the effectiveness of learning solutions!
Written a professional instructional designer/eLearning developer resume!
Built your portfolio filled with your very own assets!!!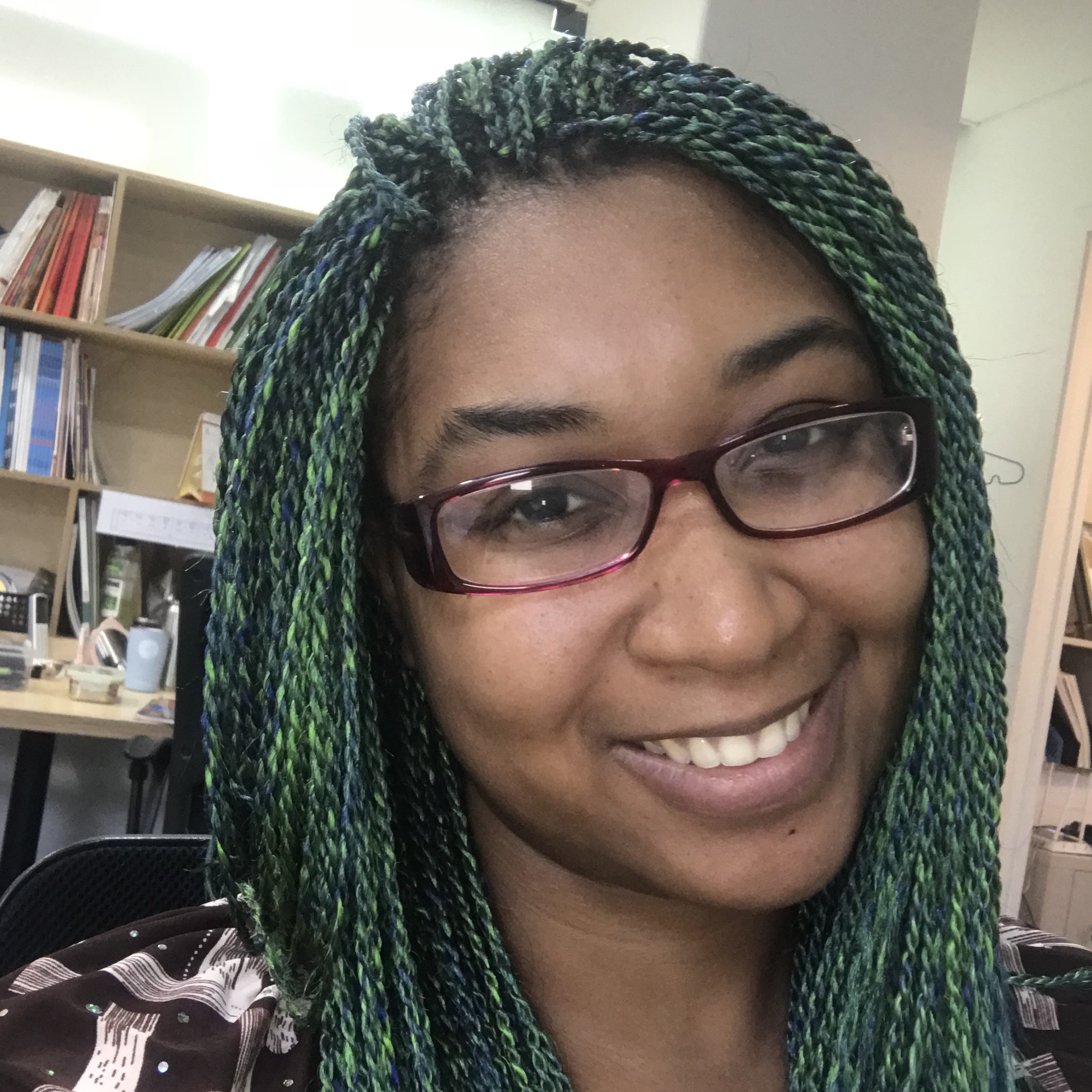 "This program is one of the most robust yet fulfilling L&D programs I've seen. I learned so much about the industry and about the limitlessness of my own capabilities. I am so appreciative of Shawntay and all of the trainers who took part in the program. They went above and beyond with not only guiding, but communicating live and working one on one or in small groups. If you are on the fence, I say take the leap and you will not regret it! There's so much to learn, not only from the trainers, but also the learners in your group. Everyone comes in with their own skills and can be additional support and guidance for you. Thank you for creating this program!"
- Shawnice Edge, M.Ed Instructional Designer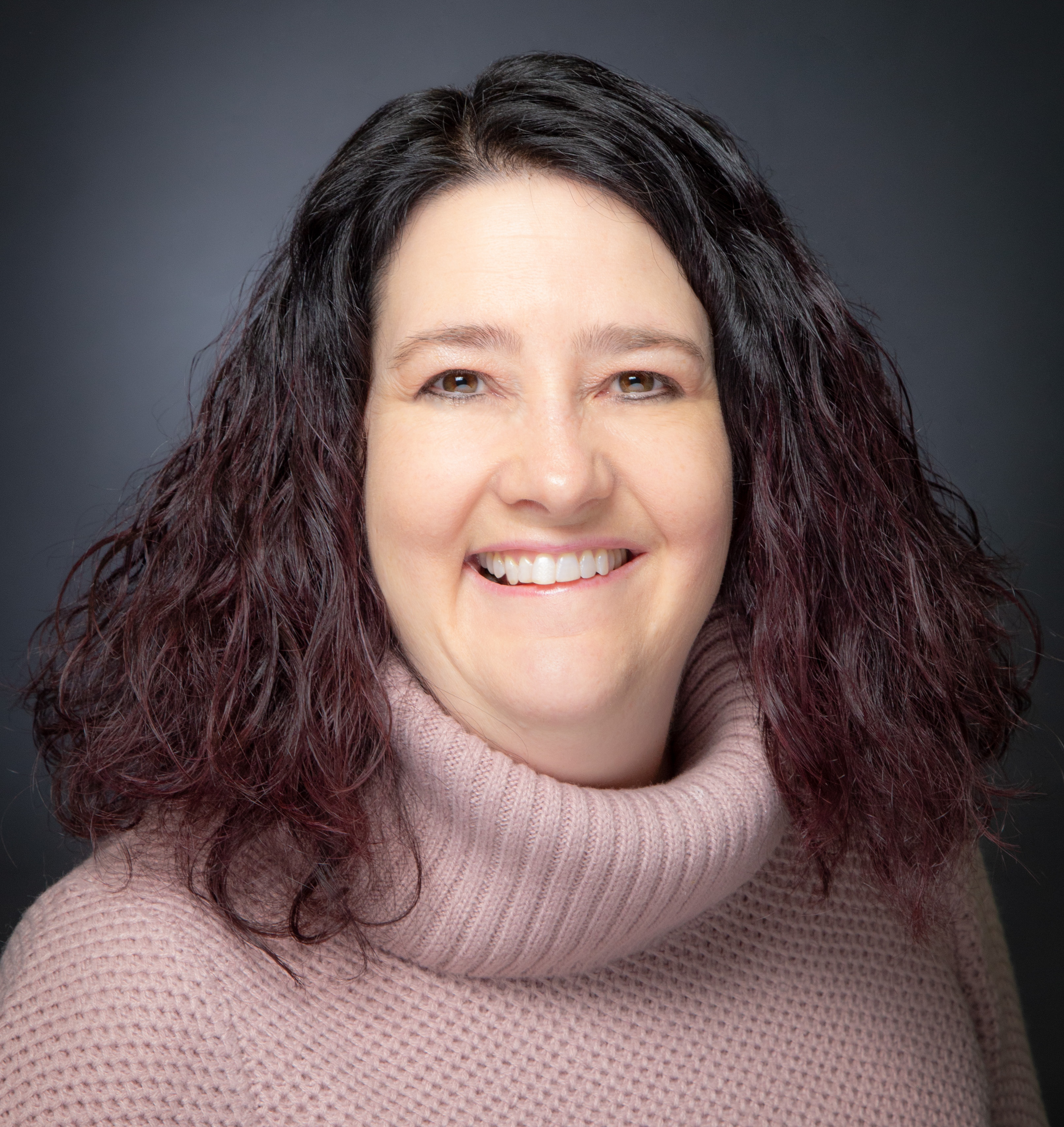 What other students are saying:
"I'd highly recommend the Accelerator Certificate Program. I'm blown away by how much I learned in just 12 weeks. I had ID experience prior to taking this course and was just looking to get a better understanding of applying adult learning principles. This course well exceeded my expectations! Not only did I gain a clear understanding of adult learning principles, I was also able to apply those principles by creating assets for your portfolio using PowerPoint, Adobe Premiere Pro and Storyline. The hands-on support that we received was top notch."
Darlene Dalgleish, Freelance Instructional Designer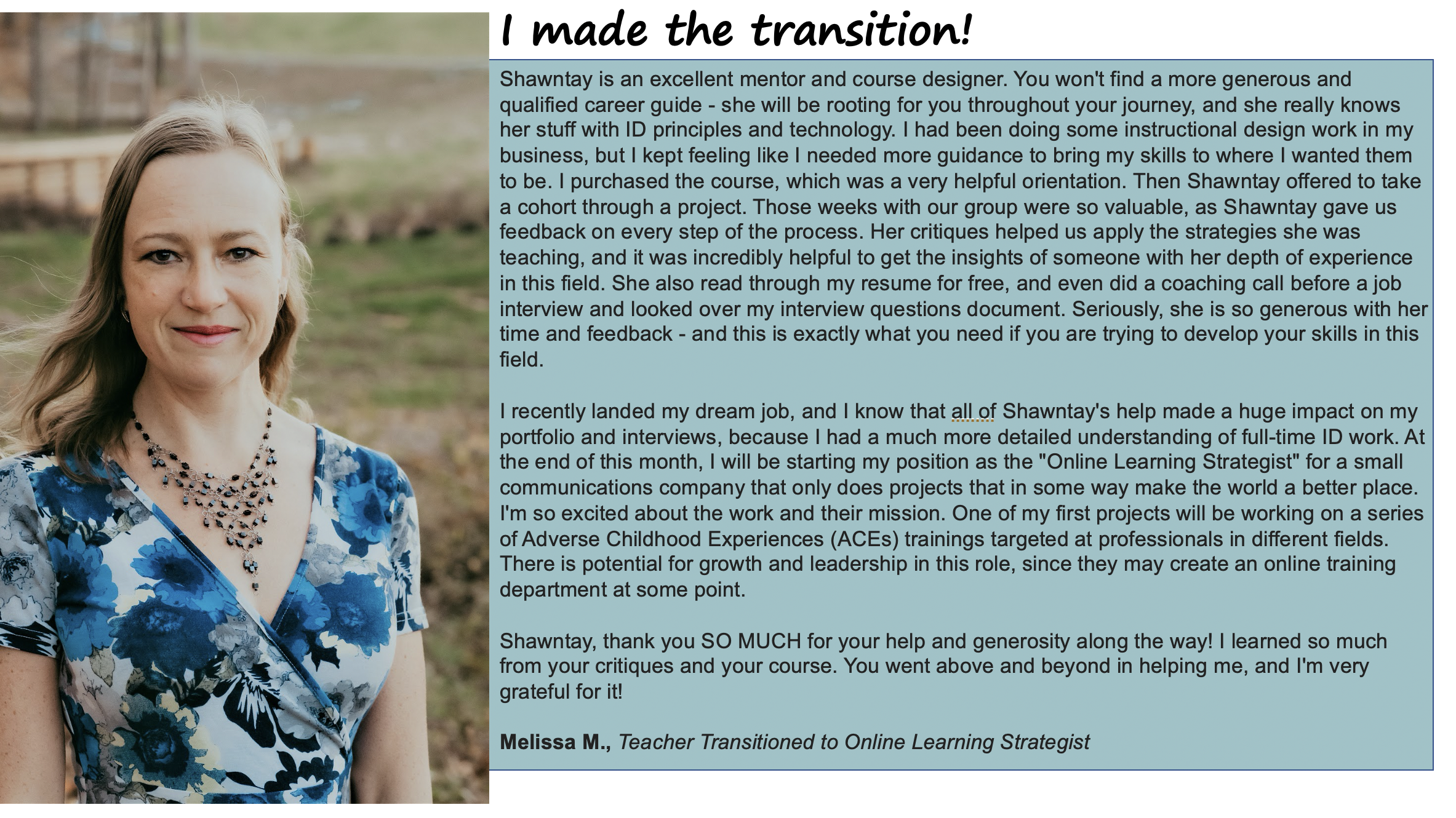 What's Inside The Instructional Design & Tech Accelerator Program?
Here's why it pays to learn from someone who's gone before you -- I know exactly where most students get stuck in their development process and what you need to know to transition into a career in instructional design and/or eLearning.

Throughout your learning journey as an ACCELERATOR in the Instructional Design & Tech Accelerator Certificate Program, you will learn, apply what you learn through practice, get peer feedback, and get feedback from Shawntay, her experienced team, and the ACCELERATOR Coaches.
MODULE 01: Instructional Design Foundations
By the time you're done with this first module, you'll have locked down your first course topic. In this program, you will build many portfolio assets to fill up and your portfolio to market yourself as an instructional designer and eLearning developer. You will also learn about some of the more popular instructional design models and learning theories, too. Understanding the different theories and models will help you design an engaging, impactful curriculum that engages adult learners.
MODULE 02: Project Managing L&D Projects

In module 2, we are going to set you up for success by introducing you to the project management skills learning and development professionals need to manage small and large projects. You will actually project manage your work in this program by implementing the strategies and tools provided to manage your portfolio asset builds throughout the 12-week program.
MODULE 03: Analyze Project & Audience Needs

In module 3, I am going to show you how to define the needs of a project and your target audience so that you can build learning solutions that target specific business needs and tailor your content design to address the needs of specific audiences. You will learn how to complete a Training Needs Analysis, build a Learner Persona, and more!
MODULE 04: Design Your Learning Solution

In module 4, you will learn the difference between Nice to Know and Need to Know content. You will earn how to outline, storyboard, chunk, and structure content to maximize learning and learner engagement. You will learn how to write the shitty first draft of your script.
MODULE 05: Develop, Implement & Evaluate Learning

In module 5, we are going to take a dive into the development overview process, explore MVPs and implementation strategies, define what to measure, how to build feedback surveys, learn how to read the data and how to write reports as well as how we use all of this information to improve courses and learner experiences.
MODULE 06: Build Synchronous F2F & Webinar Courses & Convert to Asynchronous

After you have your course outlined/storyboarded and scripted, it is time to start building your learning solution. This is where the fun begins. In module 6, I will teach you how to build courses for live face-to-face learning experiences as well as live online webinar formats using custom, professionally designed plug & play templates.
MODULE 07: Create & Edit Instructional Videos

In module 7, you will learn how to create and edit beautiful, engaging instructional videos to enhance the learner experience in any learning solution. Plus, I will provide you with a video library of just in time videos that show you how to work in Adobe Premiere to create, edit, and publish videos.
MODULE 08: Build LMS Courses Using Articulate Storyline 360

And then, in module 8, you will dive into developing eLearning solutions for Learning Management Systems using Articulate's Storyline 360. You will learn how to import PowerPoint into Articulate to rapidly build eLearning courses. You will learn how to build courses in Articulate from scratch as well as how to build courses using a pre-made eLearning template. You will learn how to add closed captioning, build quizzes, and so much more!
MODULE 09: Create Facilitator Guides & Participant Workbooks

In module 9, you will learn how to create custom facilitator guides and participant workbooks to support live and online learning formats using the professionally tailored templates provided to ACCELERATORS enrolled in this program.
MODULE 10: Get Hired & Celebrate

And, finally, in module 10, I will give you all the tips, tools, and strategies you need to position yourself as a professional instructional designer and eLearning developer to get hired. After this module, you'll have a professional resume, cover letter, updated LinkedIn profile and a beautiful new digital portfolio loaded with assets that YOU created. You'll be ready to impress prospective employers and make that career change you have been dreaming of!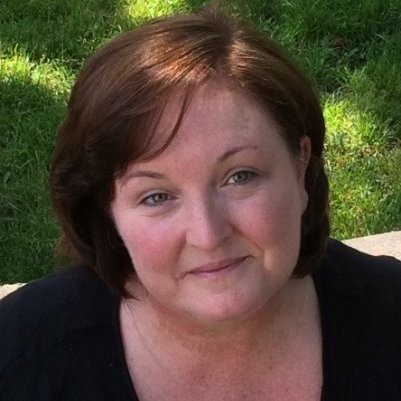 "Before that last module in Accelerator I'd been applying to so many jobs my head hurts
Accelerator really helped me to focus my resume and be more thoughtful and specific in my applications so I'm keeping my fingers crossed that things will start looking up!"
- Karen L, Instructional Designer
When you enroll during this special, limited time period, you'll get:
The Instructional Design & Tech Accelerator 12-Week Certificate Program

(A $1,997 Value)
10 Implementation Modules with 80+ Lessons showing you literally EVERYTHING you need to do to develop your expertise as an instructional design and eLearning developer to launch an amazing new career.
A complete, step-by-step framework and plan showing you how to develop courses for live and eLearning experiences as well as create instructional videos.
300 pages of templates, guides, how-tos, worksheets, checklists and more
A system of professionally curated templates built to help you build amazing courses and supplemental resources for your portfolio.
Next level strategies and templates to amplify your job hunting and career transition results.

Most weeks, you'll be given access to one module per week (except the implementation weeks and week 2) - so that you have ample time to work through the lessons, practice the skills, get feedback and really learn the concepts I will be teaching you BEFORE moving on to the next module.


We drip the content like this to protect your learning experience by limiting the amount of information poured into you and sparing you from the intense overwhelm that can come from information overload. Overwhelm often leads to retreat and there is only forward in your commitment to transitioning to a new career.
Plus These Bonuses to Help You Generate Unstoppable Momentum in Your Career Changing Journey
BONUS 01
12 Weeks of FB Live Training / Q&A Sessions with Shawntay PLUS Office Hours with Shawntay & Expert ACCELERATOR Coaches Inside the Private ACCELERATOR FB Community for Members Only
(A $1,500 Value)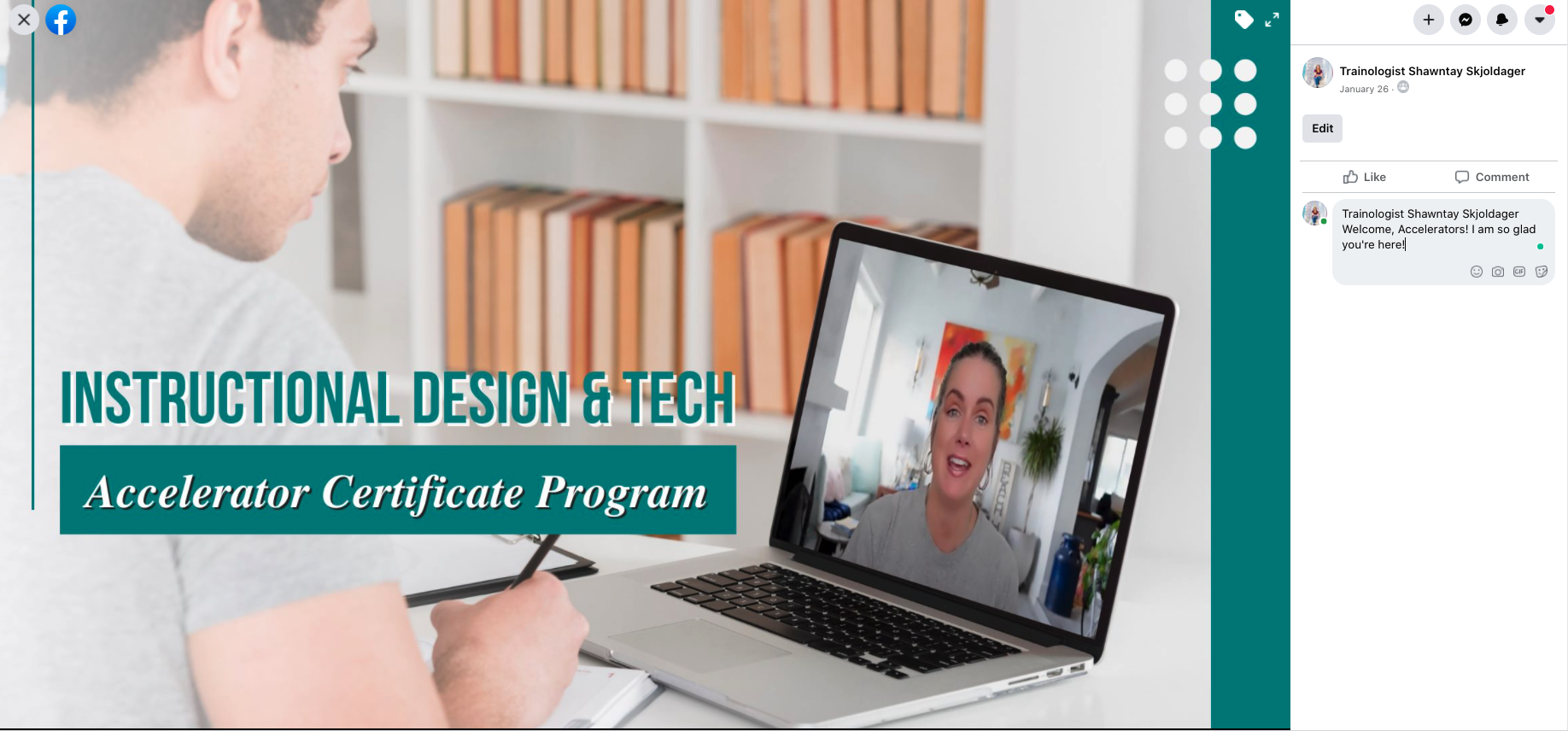 What you'll get...
12 Weeks of FB live Training / Q&A sessions with Shawntay - Get unstuck and gain clarity in a matter of minutes to build your confidence and maintain your learning journey momentum. Plus, get additional training above and beyond the core curriculum!
Office Hours - pop into an office hours sessions for help with the content.
An active supportive Facebook community with fellow students, ACCELERATOR Coaches, and Shawntay's Team.
A motivational space to bounce ideas off of and get support along your career changer journey.
BONUS 02
Expertly Curated Course Development Templates
($200)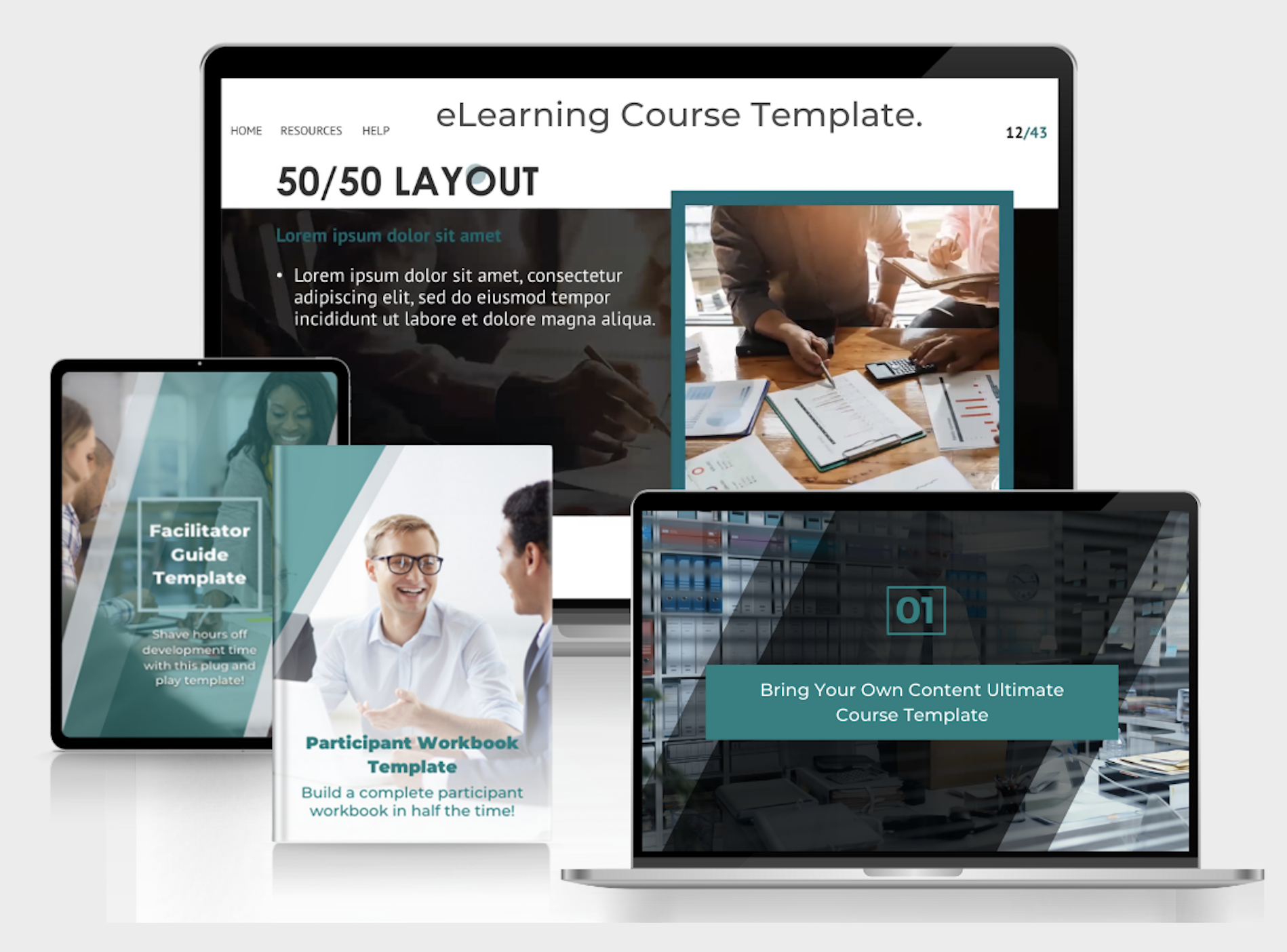 What you'll get...
Professionally designed course PowerPoint template with slide masters to help you quickly build quality, engaging slides for live learning experiences.
Professionally designed Storyline 360 eLearning template with all the course elements you need to build a course quickly

Professionally designed Facilitator Guide template.
Professionally designed Participant Workbook template.
BONUS 03
Exclusive Access to the ACCELERATOR Learning Jam Series
($600)
Learn From Real Professionals Working on L&D Projects - Topics Below
DEI in Design,

Kozetta Chapman, Manager Tech Ops Training, Program Development & Learning Support, American Airlines

Create a Branded PowerPoint Template,

Sheryl Rhoades, CEO, Creative Entrepreneur

Interactive Media Crossroads - Where Hollywood Meets Articulate,

T

abitha Russell, Program Developer, American Airlines

10 Considerations for Every eLearning Developer,

Stephen Seebaran, Storyline Expert, Story Ninja
BONUS 04
To Get a FREE Ticket to
($450 Value)

In the ACCELERATOR Summit...

You will go through a Resume, Cover Letter, Applicant Tracking System, & LinkedIn Bootcamp with a professional resume writer who works for the top 4 Forbes recommended resume companies.
You will learn what hiring managers are looking for in interviews from a hiring manager!

You will get to ask a panel of instructional designers, eLearning developers, and training managers from American Airlines, Top Golf, the Instructional Design Company, and more about

their career change and transition into instructional design and eLearning.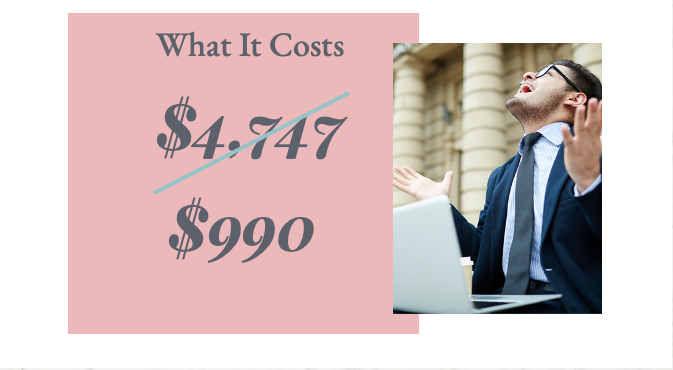 Timing of Learning...
The 80+ lessons are all on-demand, meaning that you can set your own schedule for learning the content. The FB Lives and Office Hours are a combination of 7 pm EST and 3 pm EST to meet the needs of domestic and international students. Learning JAMs are at 7 pm EST and the ACCELERATOR Summit begins at 1:30 pm EST. All FB Lives, Learning JAMs, and the ACCELERATOR Summit are recorded and shared in the Member's Only Private FB Group for viewing in case you can't make it live or want to watch a session again.
Your ACCELERATOR Journey Includes...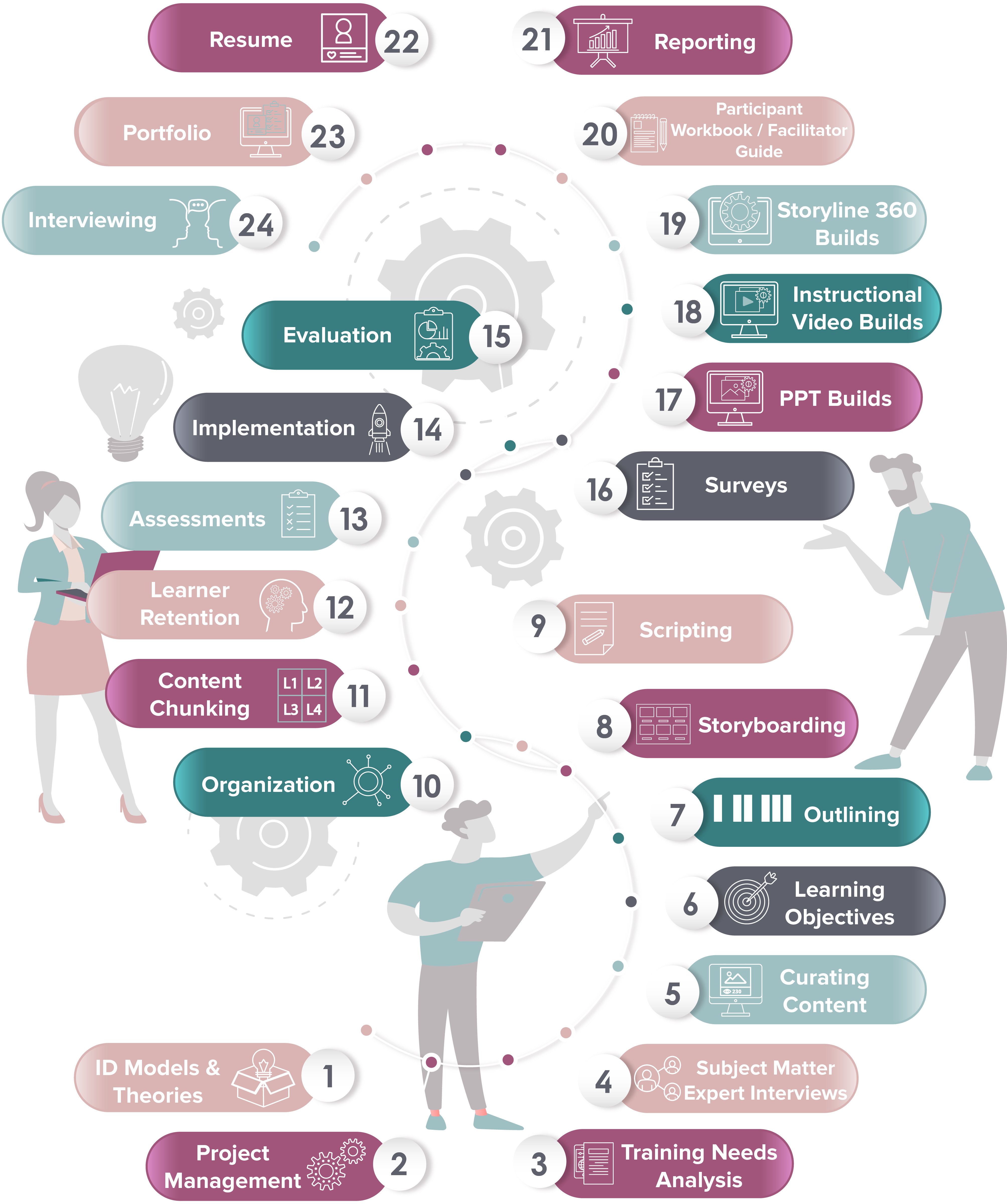 Plus, You'll Be Backed by a Risk-Free 14-Day Guarantee
Let me say this upfront.
The Instructional Design & Tech Accelerator program is one of the most comprehensive, accelerated, step-by-step systems for career changers, new grads, and teachers who are serious about getting seriously good at instructional design, eLearning, creating instructional videos, and who want to land an amazing job.
Our ACCELERATOR program is expertly curated with real-world learning experiences and our community is filled with supportive members who want to change their lives and careers and be a part of this special group.

Here's the thing.
I am so confident in this program, that I am offering this guarantee. You will have 14 days of access to the course and the private Facebook community, FB Live sessions, and the first three modules.
Meaning, you will have had time to identify what your course or lesson topic will be, make some friends in the FB group, and learn from me BEFORE making a final commitment.
After all of that, you don't feel confident in your ability to fully commit to this course, simply reach out, show us that you've put in the work, and well refund your investment.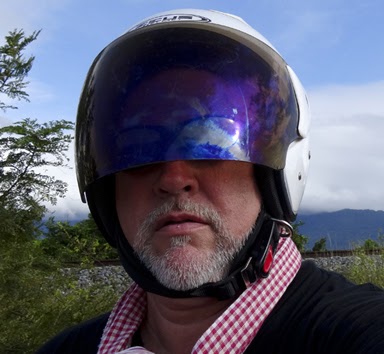 What other students are saying:
"I am genuinely grateful for this course. I wanted a real-world perspective and feel like I got it. I'm teaching now, but nearing retirement age but can see myself working as an instructional designer well into my retirement years. My other goal is to take as many courses in statistics as possible in hopes of bringing some mathematical precision to the ROI question. Like you say, getting accurate metrics to measure ROI can be a challenge, but I intend to work on that part. That's unimportant right now, what is important is the fact that I feel like this course was well worth every penny I spent and I would to it again in a heartbeat. I have too much going on right now, but as soon as I get some time freed up I intend to take your course in project management. "
Lee R, Teacher transitioning to instructional design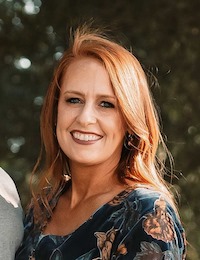 What other students are saying:

"I am a former teacher who transitioned to the training design and development world and I was SO excited to get in there, but I really lacked the real-world knowledge that would set me apart from my peers. And, then Shawntay Skjoldager walked into my life with an outstretched hand and a seemingly endless list of ways to knock every training out of the park. From the Training Analysis Form to the Tay Tay tips, this course made my life so much easier and even ironed out the review process that I had been struggling with for months. Take time to invest in your own learning and make sure to put Shawntay Skjoldager's Instructional Design Lab at the top of your personal development list! "
- Katie S, Teacher transitioned to Training Manager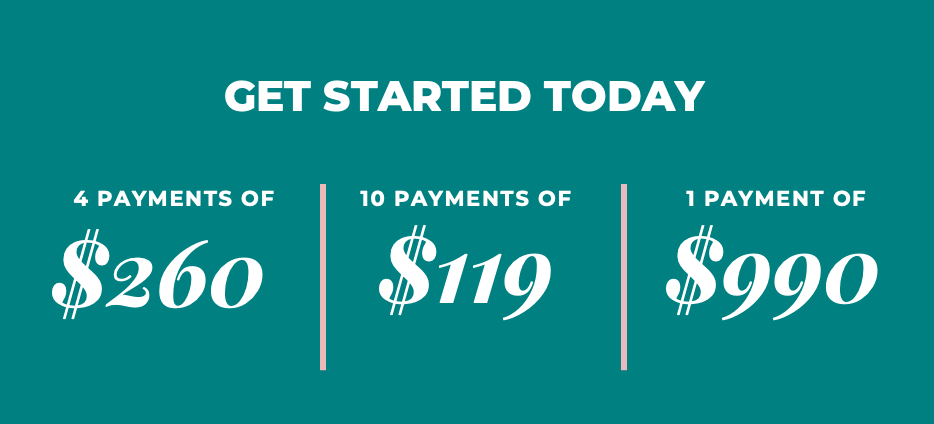 CHECK OUT THE FREE PREVIEW BELOW
Frequently Asked Questions
What's included in the ID & Tech Accelerator Certificate Program?
ACCELERATOR Certificate of Completion - Limited Program Size - Peer Feedback - Expert Feedback - 80+ video lessons ~300 pages of templates, guides, checklists, content - Private Members only Facebook Community - Weekly FB Live Training / Q&A Sessions & Coaching all 12 Weeks of the Program - Office Hours for Support - Support from ACCELERATOR Coaches - Real-world instructional design strategies and applications - Ready-made templates to build eLearning and live courses - Ready-made templates to build Facilitator Guides & Participant Workbooks - Live Learning Jam / Training Sessions by Guest L&D Professionals - Articulate Storyline 360 step-by-step lessons and course companion for eLearning development - Adobe Premiere Pro step-by-step lessons and course companion for video development and editing - Resume & Portfolio templates and How-To guides - Access to the ACCELERATOR Summit - Lifetime Access
How long do I have access to the ACCELERATOR program?
You get lifetime access to the 80+ instructional videos and ~300 templates, handouts, checklists, and guides! Even better is that you will have access to the content updates as they are uploaded into the system!
I don't live in the United States. Should I enroll in the program?
If you want to transition into instructional design and eLearning, yes, this program is for you and you should enroll! We will record the live sessions and share them in the private FB community for any time viewing AND we will stagger the live sessions for those living in other time zones.
I'm interested but can't afford it...what should I do?
Financial investments in our own development can be tough when money is tight. Because of that, I offer a payment plan to help spread out the cost of the program. A small investment now can lead to a better opportunity in the near future. I don't encourage anyone to do anything that will be financially harmful or cause too much of a burden on life. If you can make the three payment plan work, I encourage you to do that. If it doesn't work for you right now, there will be another opportunity in January of 2022. Prices may increase.
I work full-time and have limited time...can I do this program?
Absolutely. I will move through the curriculum on a weekly basis but you should work through the curriculum at your pace. If I am on week 3 and you are on week 1, it's not important. What is important is that you continue moving forward and keeping working towards the completion of the course. You have lifetime access so you can follow the course plan or make your own plan.
Do you offer a guarantee?
We would never want you to be unhappy! If you are unsatisfied with your purchase and you have done the work, contact us in the first 14 days and we will give you a full refund. See My Guarantee below.
I'm feeling a bit overwhelmed by all the things I am going to learn. Can I really do this?
Yes, you can. And, I am going to be there every step of the way. Plus, you have lifetime access to the curriculum so you can go back and revisit any topics you are feeling uncertain about.
I'm not a Facebook User, how will access the recordings and live sessions?
If you are not a Facebook user, email us and let us know so that we can explore other ways of sharing the FB Lives and Learning JAMs with you. Office Hours and the ACCELERATOR Summit utilize tools outside of Facebook.
Still "thinking about it"?
Whether you are struggling to make ends meet in your current career or are missing too much time with the family due to overtime at work, you are already fully aware that you are not fulfilled, satisfied, or meeting all of your needs in your current job.
More importantly, I am pretty confident that you don't want to spend the rest of your life feeling drained by your current work situation. Being unhappy or unsatisfied can drain you and most likely will at some point.
That is why you are here. That is why you are motivated right now and ready to commit to spending the next few months developing your skills and preparing yourself to make a transformational career change to better your life.

Now is your time for a career change.

I personally cannot wait to guide you over these next 12 weeks...
I have personally experienced what it is like to feel burned out in a job. And, I have made the career changer transition into instructional design and eLearning. I know what it takes. And, I know how to help you transition in your new career.
More than anything else, I want to share my love of adult learning with you and show you how to create learning experiences that can improve the lives of others.
Should you choose to accept my invitation, I will personally be there in the group with you helping you build your skills and make that journey from wherever you are today into instructional design and eLearning.
I look forward to meeting you personally inside of the Instructional Design & Tech Accelerator program.
Warmly,
Shawntay Skjoldager
Your Instructor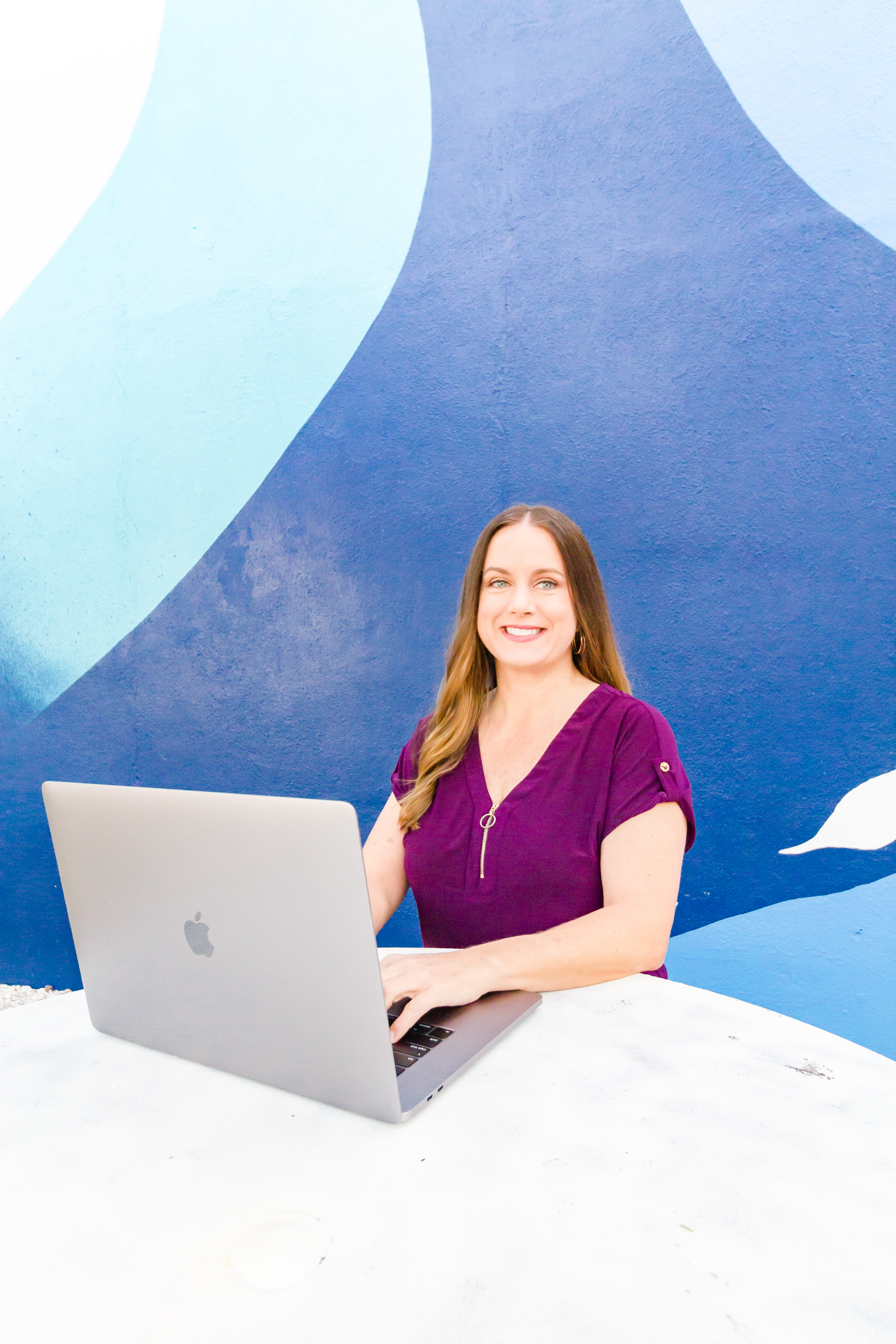 Hi, I'm Shawntay Skjoldager, a Trainologist who transitioned from a burned out and broke teacher to instructional designer / eLearning developer and cofounder of the instructional design company.
I help new grads, career changers, and teachers transition into instructional design and eLearning JUST LIKE I DID through education and group and 1-1 coaching.
In my role as Chief Trainologist at the Instructional Design Company, I work with companies of all sizes to develop custom eLearning solutions using solid instructional design practices and project management skills. I also help develop training teams for companies throughout the US with instructor-led workshops and coaching.
I hold a Master of Science degree in Training & Development as well as an MBA and I have worked in Fortune 500 companies leading the training function. My experience encompasses many industries and I have held just about every role on a Training Team that you can hold.
I am also a mom of two beautiful children. One is all grown up and married and the other has just started kindergarten. I am married to a Dane who migrated to the US when we were married. We both work remotely, which is a huge blessing. I love my life and I love my work! I am blessed to work in instructional design and hope to share this blessing with many others.