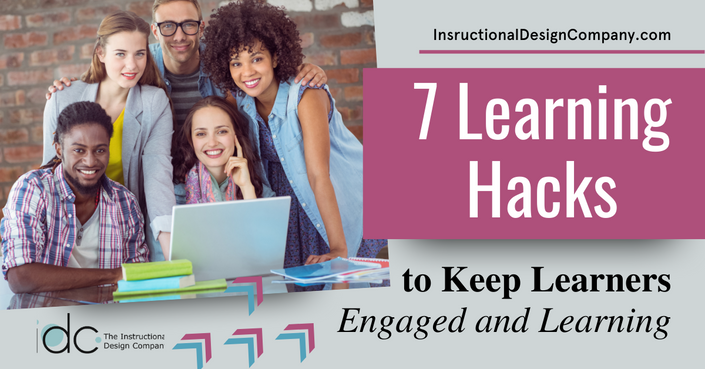 7 Learning Hacks to Engage and Keep Learners Engaged
Enhance learning design with these 7 hacks!
Apply these 7 Learning Hacks to Your Learning Strategy!

Designing learner friendly learning experiences is not rocket science but there is a science to it. And, you don't need to know everything to get started. You simply need to know a handful of proven strategies to take your learner through an enjoyable learning experience. In this course, you will learn exactly what those are.
Learner engagement can be easily achieved with some very simple strategies. These strategies don't take a lot of extra steps or extra work to create, but the learning payoff is huge and worth every bit of the teeny bit of extra work required. Learner engagement is critical in BOTH live face-to-face and online learning experiences. And, in this mini-course, you will gain insights, tips, and strategies on how to engage learners in both mediums.
This course is perfect for anyone who is just getting started in instructional design as well as those struggling with how to create engagement in their learning design.
Your Instructor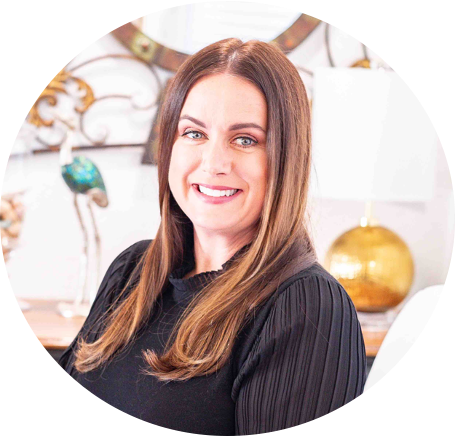 Hi, I am Shawntay Skjoldager, the Chief Trainologist and Founder of the Instructional Design Company, founder of The Hangout, and creator of the Instructional Design & Tech Accelerator Certificate Program.
Before I transitioned into instructional design and eLearning, I was a 5th and 6th-grade science and social studies teacher in Greenville, Texas. After going through a divorce and realizing that I wasn't going to be able to make ends meet or able to splurge on things I really wanted and I wasn't going to be able to support my son in college the way I had always envisioned that I would, I decided to take a leap of faith and transitioned into instructional design and eLearning.
At the time, I wasn't even sure what instructional design was…I just thought it sounded interesting and had some overlap with my teaching skills.
Fast forward to today and that decision was one of the best decisions I ever made for myself.

In my role as Chief Trainologist at the Instructional Design Company, I work with companies of all sizes, authors, coaches, and Learningprenuers to develop custom learning solutions.
I hold a Master of Science degree in Training & Development as well as an MBA. I have worked in Fortune 500 companies leading the training function, and my experience encompasses many industries. I have held just about every role on a training team that you can hold.
I am also a mom of two beautiful children, a wife to an awesome Dane, and I am a Commissioner for the best town in the US. (Yep, I might be biased on that last point)
If you are ready to engage learners better than ever before, get started with these 7 learning hacks!