Freelancing on Upwork Workshop

Work from Anywhere as a Freelance Instructional Designer!

Join us LIVE on December 2nd, 11 am - 2 pm EST
Are you ready to unlock your success as a freelance instructional designer on Upwork?


In this comprehensive 3-hour freelancer workshop, you'll dive headfirst into the world of freelancing as an instructional designer. 


We'll start by exploring the Freelance Opportunity, where we'll uncover the dynamics of the gig economy. Together, we'll delve into the nuanced pros and cons that come with this flexible career path, supported by compelling statistics to inform your decision-making. 


 Our learning journey continues as we shift our focus to the essential aspects of Marketing and Networking in the freelance instructional design realm. You'll gain the strategies and tools needed to effectively promote your skills and build valuable professional connections that can open doors to exciting opportunities. 


 Next, we'll demystify the process of Landing Contract ID gigs. You'll discover how to showcase your expertise on Upwork, learn the art of crafting winning proposals that stand out from the competition, and understand how to price your work competitively to maximize your earning potential. 


 But that's not all – we'll also prepare you for the real-world challenges that freelance instructional designers often face. We'll address common hurdles like non-payment and unfavorable reviews, providing you with practical solutions and strategies to confidently overcome them. 


 Finally, we'll wrap up this workshop by empowering you with the knowledge and tools you need to successfully work from anywhere. Our goal is to set you up for long-term success in the freelance world, giving you the freedom to shape your career on your terms. 


 Join us in this transformative Freelancing on Upwork Workshop, where you'll gain the expertise and insights to thrive as a freelance instructional designer in today's dynamic job market.

What You'll Discover:


🌍 The Freelance Opportunity: Unravel the growth and potential of freelancing specifically tailored for instructional designers. Learn why NOW is the best time to venture out.



🚀 Personal Branding & Marketing: How do you stand out in the crowded digital space? We'll guide you through crafting a compelling narrative and marketing yourself effectively.



💻 Upwork Success Strategies: A step-by-step walkthrough on setting up a stellar freelancer profile on Upwork that attracts high-value clients.



🔍 Challenges Unveiled: From inconsistent income streams to differing client expectations, we lay bare the common challenges of the field and arm you with strategies to navigate them.



🌐 Go Global: Whether you're looking to work from diverse states in the USA or planning to jet off internationally, discover how to leverage digital nomad visas and ensure seamless remote work experiences.


Have you dreamt of turning your passion for instructional design into a thriving freelance career?


Imagine working on exciting projects from sun-soaked beaches in Bali or bustling coffee shops in New York.



Doesn't the idea feel amazing?



The world is your workspace! Dive into our exclusive 3-hour live instructor-led virtual workshop and learn the ins and outs of working as a freelance instructional designer from any corner of the globe.
Freelancing on Upwork Workshop

Work from Anywhere as a Freelance Instructional Designer!

Join us LIVE on December 2nd, 11 am - 2 pm EST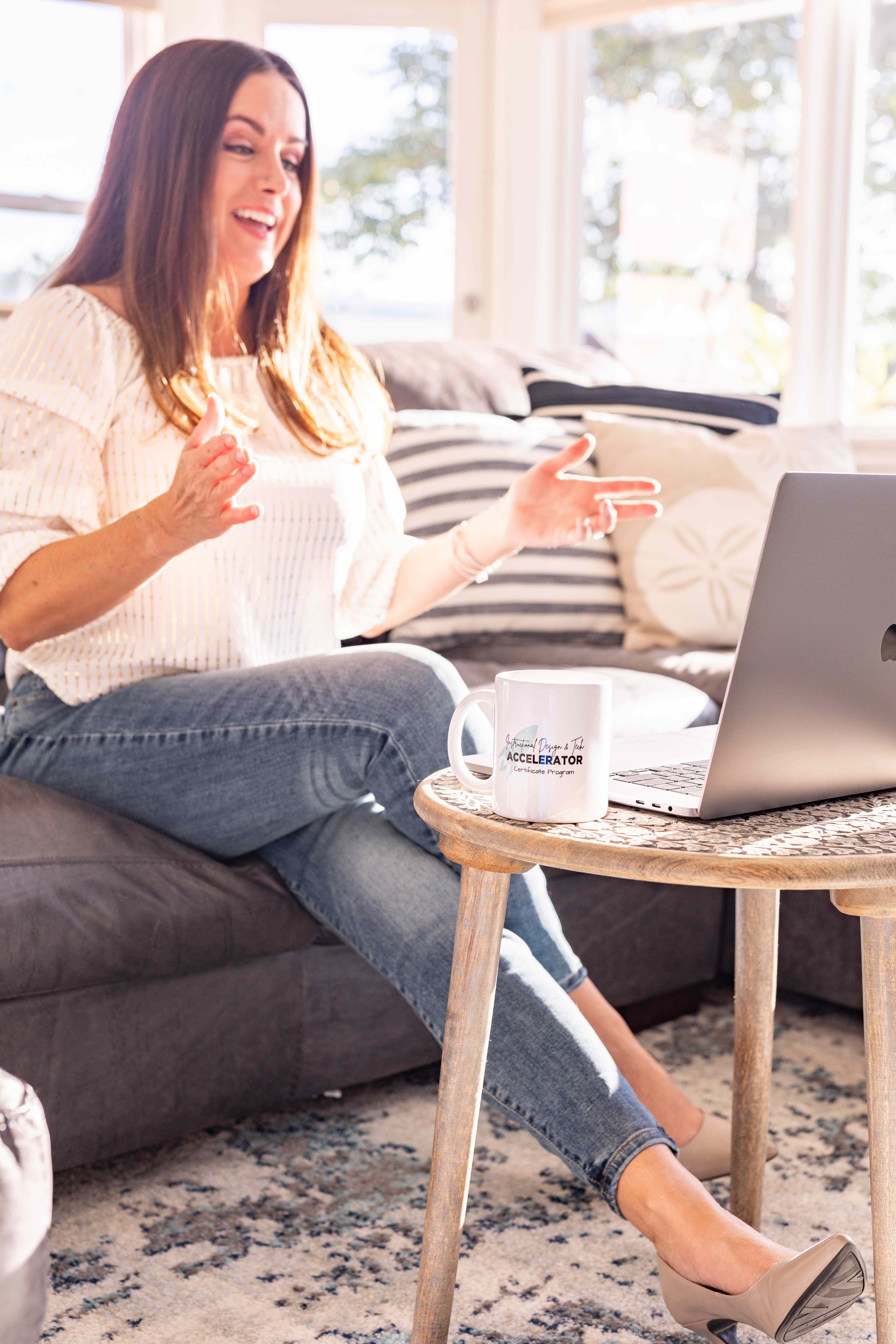 Meet Your Instructor:
Shawntay Skjoldager
🌟 A Brief Introduction: Chief Trainologist and Founder of the Instructional Design Company, Founder of The Hangout, and Creator of the Instructional Design & Tech Accelerator Certificate Program.
🌟 Journey from Classroom to Business Owner: Once a 5th and 6th-grade science and social studies teacher in Greenville, Texas, Shawntay's leap of faith into the realm of instructional design and eLearning transformed her life. Despite initial uncertainties about the field, her transition was a pivotal decision that she cherishes today.
🌟 Experience Galore: As the Chief Trainologist at the Instructional Design Company, Shawntay collaborates with diverse organizations, authors, coaches, and Learningpreneurs to craft bespoke learning solutions. Holding an MS in Training and development and an MBA, her rich tapestry of experiences spans Fortune 500 companies and myriad industries, having undertaken virtually every role in a training team, worked as a freelancer, and now owner of a boutique instructional design agency.
🌟 Beyond the Workspace: A proud mother of two, a loving wife, and an active Commissioner for what she believes is the best town in the US (a tad biased, she admits!), Shawntay's life is a testament to balancing professional aspirations with personal passions.